Why do wedding DJ Essex prices differ across the county?
Your wedding music is one of the most important aspects of your wedding. As the soundtrack to your big day, it's important to find wedding entertainment that can set the mood and control the atmosphere. The most popular choice is a wedding DJ.

If you've done your homework, you'll know that wedding DJ Essex prices differ from DJ to DJ. Almost all DJ hire Essex has to offer will quote different prices due to the range of equipment, skills, and experience.
When planning a wedding, the average person can expect to spend around 18% of their budget on entertainment. As with anything, this percentage can rise or fall depending on what you're looking for and who you hire.
If you're looking for a part-time DJ on the weekends who can fit all his equipment into the back of his car and only offers music, you'll be sure to find a budget price that fits you. This is absolutely fine if simplicity is your thing and entertainment isn't a big deal to you.
However, it's important to remember that your wedding entertainer will be in control of once-in-a-lifetime moments like your first and last dance.
For most, this is an incredibly special moment, and you deserve to have a DJ who can showcase it perfectly. If you're looking for a wedding DJ to provide that wow factor, to entertain beyond just the music, to get all guests on the dance floor, and to generally provide an unforgettable experience, you need a professional wedding DJ.
Many people's first experiences with hiring a DJ are when it's for their own wedding. This means many couples are not sure what to expect, where to start, or what wedding DJ Essex prices are considered good value.
That's why I, Scott Dewing, am here to help.
Hiring a wedding DJ is a fantastic choice when it comes to wedding entertainment. We know how to choose songs, address the crowds, keep your guests having a good time and create a memorable experience. I truly believe you can't get much better than a wedding DJ for your wedding, assuming they are a qualified and experienced DJ.
When you decide to hire me, you can guarantee your night will be in experienced hands. Get in touch to guarantee a good time and avoid disappointment.
So, why Scott Dewing?
There are many experienced DJs in and around the Essex area who I believe are incredibly talented. However, I can offer an extra special experience that others can't.
As a DJ with a professional track record for delivering exceptional wedding entertainment, I have collected only the highest quality equipment, possess expert DJ skills, and know exactly what wedding planners are looking for.
This is why I have been able to create the perfect DJ packages while keeping my wedding DJ Essex prices affordable for all.
The needs of your wedding will differ from others. Some planners love the idea of keeping things chill, simple, and elegant while others may prefer extravagant and all-out.
My package options, the Evening Wedding DJ Hire and the All Day Wedding DJ Hire, mean I can cater to all wedding styles. Whether you want subtle or loud, I've got you covered at prices that suit all.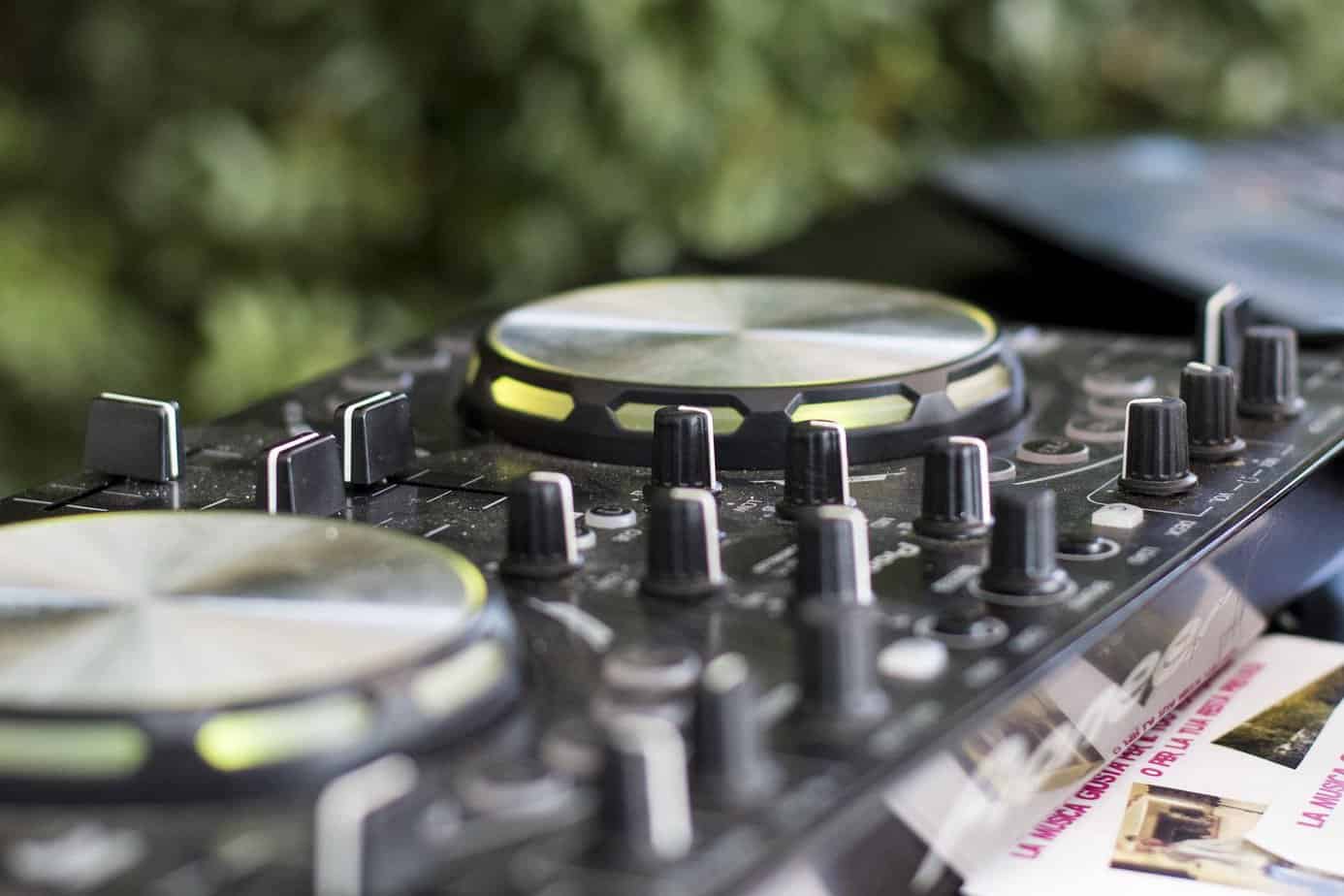 I set up my Scott Dewing DJ business as I believed I could make people's big days extra special at fantastic prices.
Over the years I've gathered a collection of fun add-ons and funky music options that allow me to create the perfect day for every client.
After attending many weddings and seeing so many missing pieces to the puzzle, I've now collected my own exciting equipment for clients to choose from. From light-up letters, TV displays, and photo booths to LED dancefloors, I've got the part you didn't even know you were missing!
I've seen first hand how much time, effort and money goes into planning your day perfectly. When so much effort is put into making sure everything follows the color scheme and fits your aesthetic, it's only fair your wedding DJ tries just as hard to not stick out like a sore thumb.
I have created 4 different DJ booth stands to choose from to make sure I blend in with your big day. From a flower booth to a rustic booth, whatever your theme, I'll fit right in.
For those who wish for a little elegance and charm, me and my extremely skilled saxophonist buddy, Jonny, can create a thrilling experience with our DJ and saxophone duo. For unique, live music, you can't beat the sexy sound of a saxophone jamming along to a DJ's beats all night long.
If a saxophone is not your style, I've got something a little more out there. Introducing Seb on the bongos! For some really funky, unique sounds, you've hit the jackpot.
Whatever your wedding needs, I believe I am one of the best-value wedding DJs in the Essex area and always go above and beyond to make sure you get the most out of your money. If you're looking for a wedding DJ who cares just as much as you about creating the most magical wedding day or night, get in touch with me here. I can't wait to hear from you!